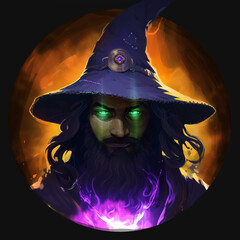 Jordan D Waka
CG Artist and Storyteller
Brisbane, Australia
Summary
I am a 3D and Technical Artist, Storyteller, and World Builder with a passion for creating and working in teams collaboratively. I am resourceful, creative and knowledgeable, with a great understanding of both software and hardware. I am a quick learner and problem solver, and can remain calm and level-headed under pressure. I am a critical and analytical thinker, with a Bachelor of Fine Arts in Animation from Queensland University of Technology. I have extensive experience creating successful projects such as Mission of Mercy, and working in various industry roles like Humble Sage Games and Boeing Phantom Works, consistently delivering high quality results.
Skills
3D Modeling
Prop Modeling
Hard Surface Modeling
Creature Modeling
Character Modeling
Environment Modeling
Environment Design
Vehicle Modeling
Weapon Modeling
Low-poly Modeling
Retopology
Character Rigging
Mechanical Rigging
High-poly Modeling
Facial Rigging & Animation
Texturing
Texture Baking
PBR Texturing
Photogrammetry
Shading
Game Design
Game Development
Photography
Graphic Design
Photo-manipulation
Sound Design
Compositing
Concept Art
Concept Design
Unreal Blueprints
Unity C#
Lighting
Physically Based Rendering
Rendering
Software proficiency
Productions
Video Game

Scroll of the Fallen - Prototype

Year

2014

Role

Project Lead, 3D Modeller, World Builder, Writer, Texturing Artist, Concept Artist

Company

Turfs Up Entertainment

Video Game

Mission of Mercy (Proof of Concept)

Year

2013

Role

3D Modelling, Level Design, World Building, UI/UX, Lighting, Texutring, Rigging, Animation

Company

QUT Bluebox
Experience
Contractual Freelance Work at Jordan D Waka

Brisbane, Australia

I've taken on a few different freelance jobs over the years the majority of them all being Graphics Design work such as Logos, Motion graphics, and Advertisements. These jobs have given me tones of experience with working in Photoshop and After Effects as well as plenty of experience working with demanding and at times frustrating clients, All in all however the frustrating clients were the ones that helped me improve the most from creating better lines of communications and writing up proper briefs and contracts with clear information on what they are paying for. Beyond admin work all projects have pushed me to develop smarter and more efficiency work processes too this area is ever-growing

3D Visual Modeller at Boeing Phantom Works

Brisbane, Australia

September 2018 - April 2019

Using Unity's HD render pipeline our team worked to develop a tool that would take simulation data and present it to the user (in our case an analyst) with an easy to understand Interface that would allow the user  to make video and still renders of the simulation. The intent was to streamline the creation process of high quality visuals for clients and other such purposes. The tool we developed took real world sensor data from various vehicles and platforms, mapped this data to an identical geo specific virtual environment for use in analytics and producing real time renders for marketing and advertising.



As the sole Visual Artist on the project I had responsibilities in many areas from UX design and implementation (for scalability across various screen resolutions) The UI had to be very easy to use as the users were not from a 3D or artistic background, I was also responsible for building the visuals for the Virtual environments, This involved optimising CAD models for a game engine, working with Terrain Data, Rendering, Shaders, Post Processing and making this all to work in extremely large scenes.



Working on this project I got to learn so many new things from learning about aircraft, improved my knowledge of programming and working to a last minute surprise we need this done now deadline. The work was demanding at times but extremely satisfying when we would pull it off.

Sessional Tutor at Queensland University of Technology (QUT)

Birsbane, Australia

November 2015 - September 2018

As a sessional tutor, I took on many of the tasks and responsibilities a Tutor would however I acted more like a 2nd helper for teaching the classes. From helping students occasionally run entire classes especially towards the end of semesters as the main teachers would be marking assessments. During this time I became the preferred and oftentimes only direct line of communication between the students and their understanding of the curriculum. I was not in charge of creating the curriculum but often times would be given the opportunity to provide input when the curriculum was undergoing review allowing me to put forward, concerns students have and have had in the past that they either brought to my attention or that had observed. As I was also a student at the time I was often on the same page as the students and that allowed me to better help aid students with there questions.

I'd often receive praise from students as they really appreciated my help but furthermore id often get told I was inspiring for them and kept them from dropping out of the course. This job was a wonderful experience and teaching is something I'm always happy to do like that kind of feedback is extremely gratifying and motivating and I loved every part of it.